Yasmeen Lari
INTBAU Pakistan, Heritage Foundation of Pakistan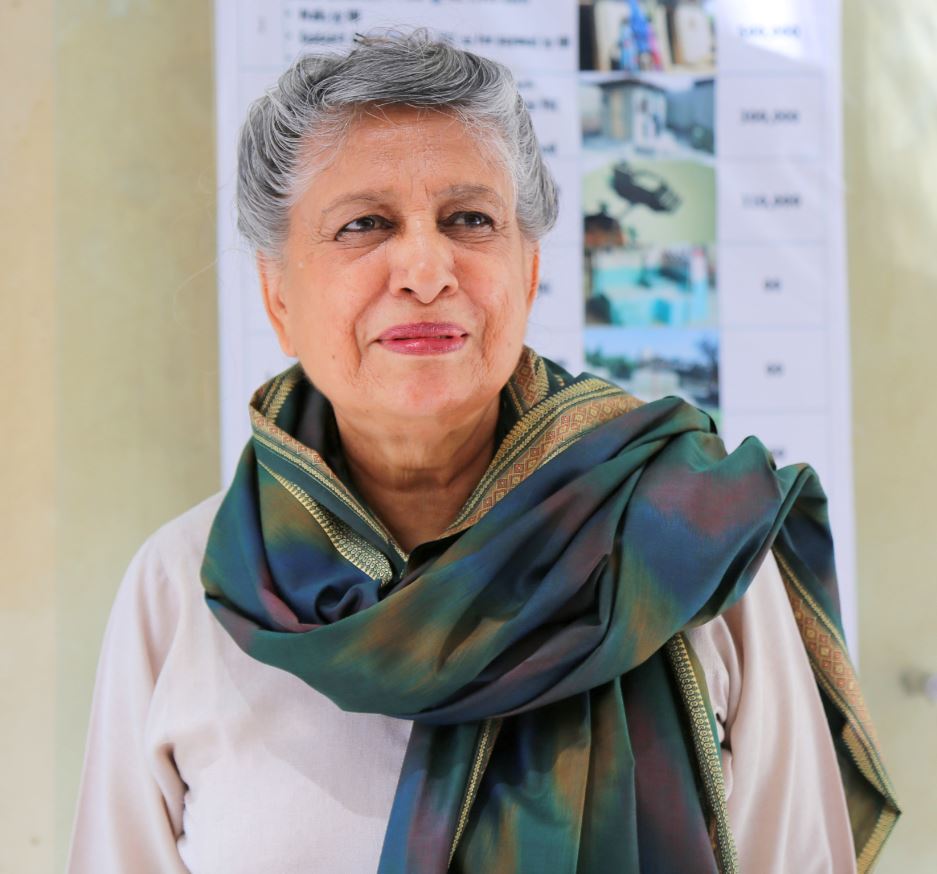 Yasmeen Lari was the first woman to qualify as an architect in Pakistan in 1963, after training in the UK at the Oxford School of Architecture. Before officially retiring from practice in 2000, she designed many of Pakistan's landmark modern commercial buildings for corporate sector, as well as for low rise high density housing for low income groups. However, since becoming a national advisor to UNESCO consultant in 2003, she has helped with saving structures on the WHS of Lahore Fort and Makli. After the Kashmir earthquake in northern Pakistan in 2005, she became renowned for her work with communities living in disaster prone areas of the country.

Drawn from vernacular heritage of Pakistan, she has specially developed low carbon and low cost structures that can withstand earthquakes and floods, in what she calls 'barefoot architecture' that treads lightly on the planet. She works directly with marginalised communities by supplying the technical knowledge and training for people to take charge of their lives and build structures that are resilient to and prepared for frequent extreme weather. So far, over 45,000 green shelters have been constructed through Lari's outreach, making her work the world's largest zero carbon shelter programme.

In 1980, she co-founded the Heritage Foundation of Pakistan with her husband and eminent historian, Sohail Zaheer Lari, to carry out this mission. The foundation offers training to largely non-literate individuals to make low-cost quality products that fulfil the unmet human needs of marginalised communities. One of these products is the Chulah, a design for a stove made from earth and lime that safeguards women's dignity, health and income that won the World Habitat Award in 2018.

Lari has received many awards as an architect, as a heritage conservationist and for her humanitarian architecture work – most notably the Star of Distinction in 2006 and Crescent of Distinction in 2014 from the President of Pakistan. In 2016, she received the highly acclaimed Fukuoka Prize from Japan for Asian Art and Culture. In 2016, Lari's work was included in RIBA's 'Creation from Catastrophe' exhibition, and her work is also part of RIBA's permanent collection. She has lectured widely at home and abroad.