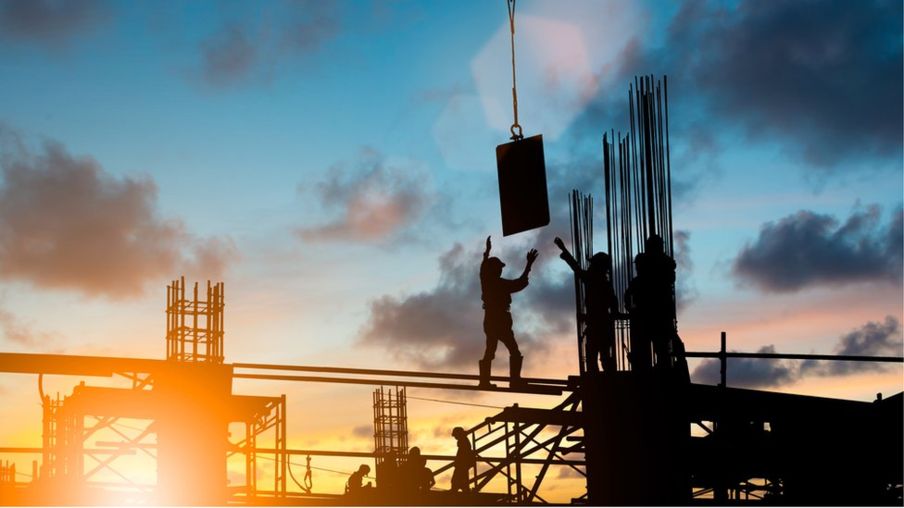 The Battle to Curb Our Appetite for Concrete
by Tim Bowler

We extract billions of tonnes of sand and gravel each year to make concrete for the building industry, and this is having an increasing environmental impact as beaches and river beds are stripped, warn campaigners.

Alongside this environmental damage, the building industry is also a major contributor to greenhouse gases – cement manufacturing alone accounts for 7% of global CO2 emissions.

In many countries, sand is often extracted illegally from beaches or river beds. But once sand is taken from a river, the water flow can become faster and more violent – and the water table alongside a river will fall, affecting farming along the river bank.

Dredging beaches for sand increases coastal communities' vulnerability to storm damage – because sandy beaches act as sponges absorbing a storm's excess energy – something that is increasingly likely because of climate change.

The world's deserts may be awash with sand but this is of no use for construction, because erosion means desert sand grains are too rounded and smooth to be useful. The best kind are the grittier, more angular sand grains found in riverbeds or beaches.

So far our appetite for sand and gravel shows no sign of slowing down. The OECD estimates we use 27 billion tonnes a year in construction and that this will double to 55 billion tonnes by 2060.

Add in the sand and gravel used in land reclamation, coastal developments and roads – and the current annual consumption rises to 40 billion tonnes.

This is twice the yearly amount of sediment carried by the world's rivers. In other words, we're using up sand faster than nature is creating it.

"People are not focused on this because we don't want to know what goes into building a house," says environmental researcher Kiran Pereira, of sandstories.org.

Scientists are now working to reduce the amount of raw materials used in the construction industry: switching to more efficient production methods, finding substitutes for cement or sand when making concrete, and boosting the recycling of buildings when they're demolished.

"There's a serious issue with plastic waste. Anything we can do to address this and find alternatives to putting plastic in landfill is welcome," says Dr Richard Ball, of Bath University's architecture and civil engineering department.

In Australia, engineering firm Fibercon has developed a technology that uses recycled plastic for reinforcing concrete instead of the traditional steel mesh – this is now being used in footpaths.

Fibercon says by using 100% recycled plastic, the plastic-reinforced concrete gives a 90% reduction in CO2 compared to conventional steel mesh-reinforced concrete.